Please contact us at (970) 564-1199 for more information about our products and services.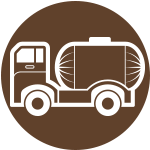 Home Delivery
Servicing the majority of Montezuma and Dolores Counties. We offer efficient routing for home and commercial propane delivery with options to fit your needs.
Call (970) 564-1199 for prices and to find out more about this propane delivery service.
Tank Rental & Sales
We have propane tank rental and sale options to fit your needs. Call (970) 564-1199 for prices and questions.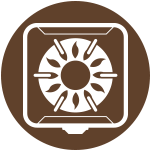 Propane Appliances & Supplies
Country Gas sells, installs and services many propane appliances and heaters. We also carry a large inventory of supplies to safely fit your needs, including:
Weed burners

Outdoor cookers

Hoses

Regulators

Fittings

Visit our office to find out more!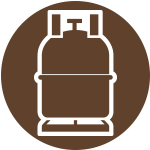 Bottles, RV Fuel & Motor Fuel
Country Gas locations boast a customer friendly dispenser with full-time attendants to fill your propane cylinders, small or large. We also fill motor fuel and RV's with plenty of room for even the large rigs! We sell all common sizes of propane cylinders, so don't get caught without a spare!

Visit a location near you today! Country Gas is located in Cortez, Farmington, Edgewood, and Gallup (Gallup Propane Service).